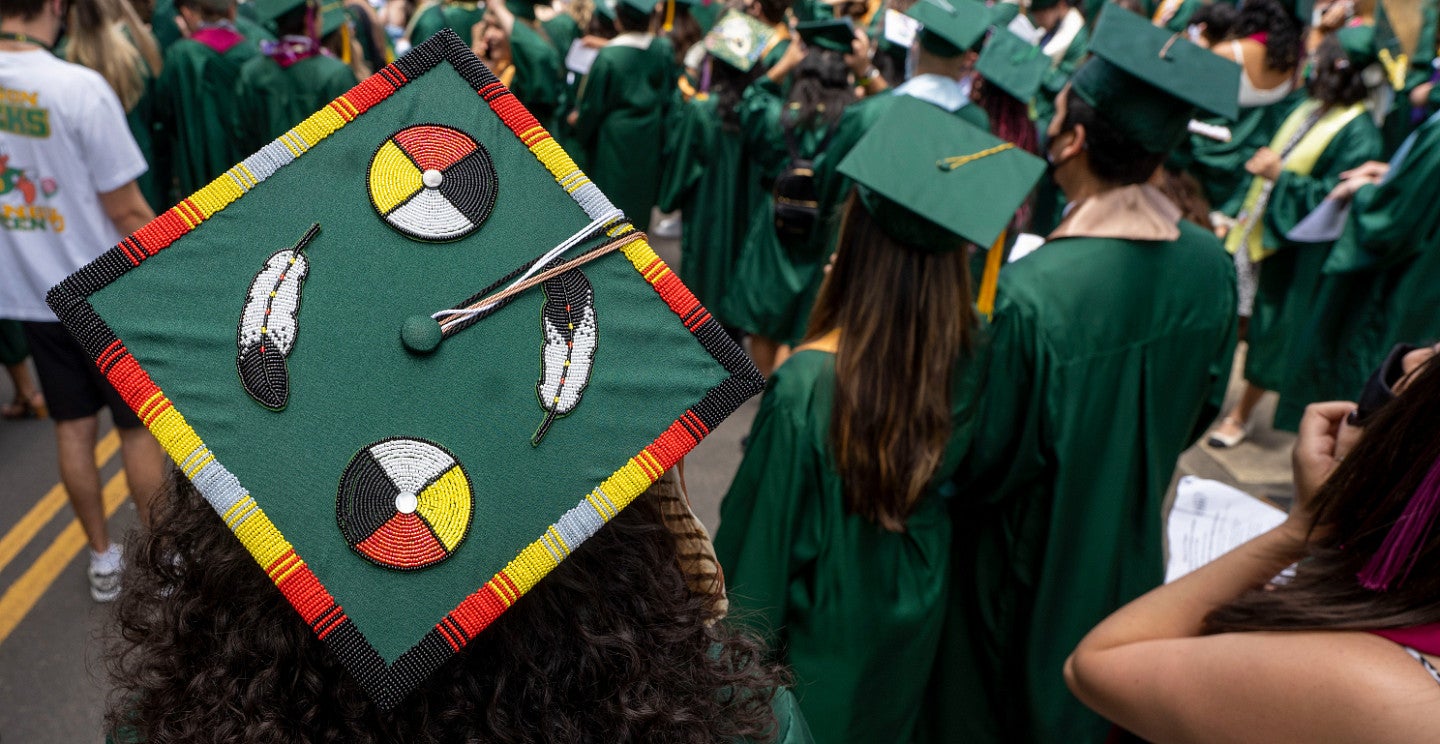 DucksRISE
Research, Internship, and Student Engagement
-------------------------------------------------------------------
The sign-up form for the Fall '23 cohort is currently open.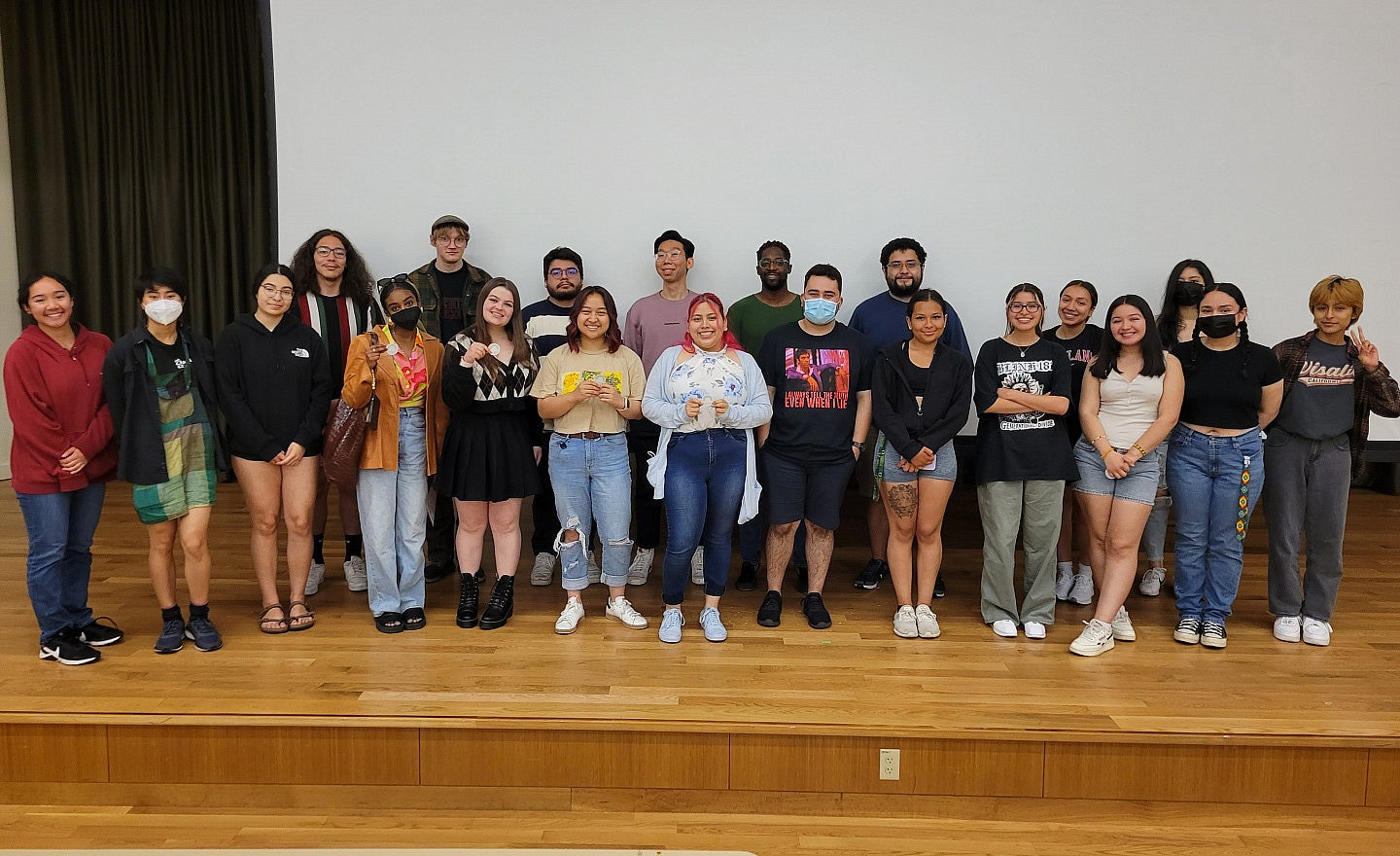 About Our Program
DucksRISE (Research, Internship & Student Engagement) is a cohort-based program focused on bringing into effect equitable post-graduation outcomes for underserved students at UO, centering BIPOC, first generation, and low-income students. DucksRISE fosters community building and a sense of belonging through educational activities, career exploration and readiness, professional development, tailored connections, and mentorship experiences.  
Students will develop career skills and competencies through a one-credit upper-division career readiness seminar followed by a flexible experiential opportunity. Experiential opportunities range from internships, research fellowships, job shadowing opportunities, study abroad, and more.
---------------------------------------------------------------
To read an article about how students find community in DucksRISE, click here.
To access the 2022-2023 DucksRISE Impact Report, click here.
The referenced media source is missing and needs to be re-embedded.
"Inequitable gaps continue to persist in postsecondary education. We as an institution must respond to the unique needs of our students and provide equitable access to opportunities that lead to their success at UO and post-graduation. DucksRISE will tap into the UO's current networks to provide inclusive and structured support that will connect students' academic pursuits to career success post-graduation."
Kimberly Johnson, Vice Provost in the Division of Undergraduate Education and Student Success
DucksRISE Program Highlights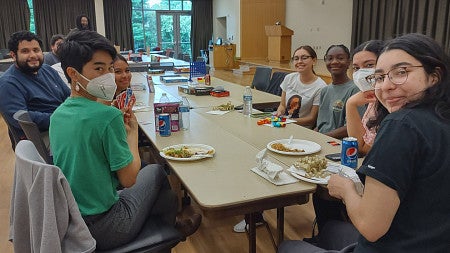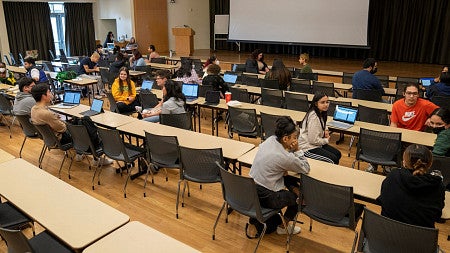 DucksRISE Research Fellowship
Funded by UESS
Research fellowships may be awarded to DucksRISE students to explore and engage in research and creative work under the mentorship of a UO faculty member, instructor, or doctoral candidate.
DucksRISE Research Fellows receive a $2,000 - $4,000 stipend and faculty mentors a $500 - $1,000 stipend. Award amounts vary based on academic term and part-time vs. full-time commitment.
Watch the inaugural DucksRISE Research Fellows Panel present on their research questions, sources, and methods.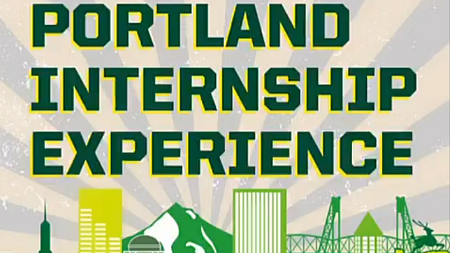 Portland Internship Experience
Learning Outcomes
►  Establish a peer group
►  Develop career readiness competencies 
►  Access career readiness opportunities
►  Create a College-to-Career plan
►  Form a career-related network
►  Apply knowledge and skills learned at UO to career goals
►  Engage in informational interviews
►  Journal about career exploration experience
►  Solidify interests, goals, skills, and strengths through:
►  Self-exploration
►  Connection to field industry networks
►  Direct internship or research experience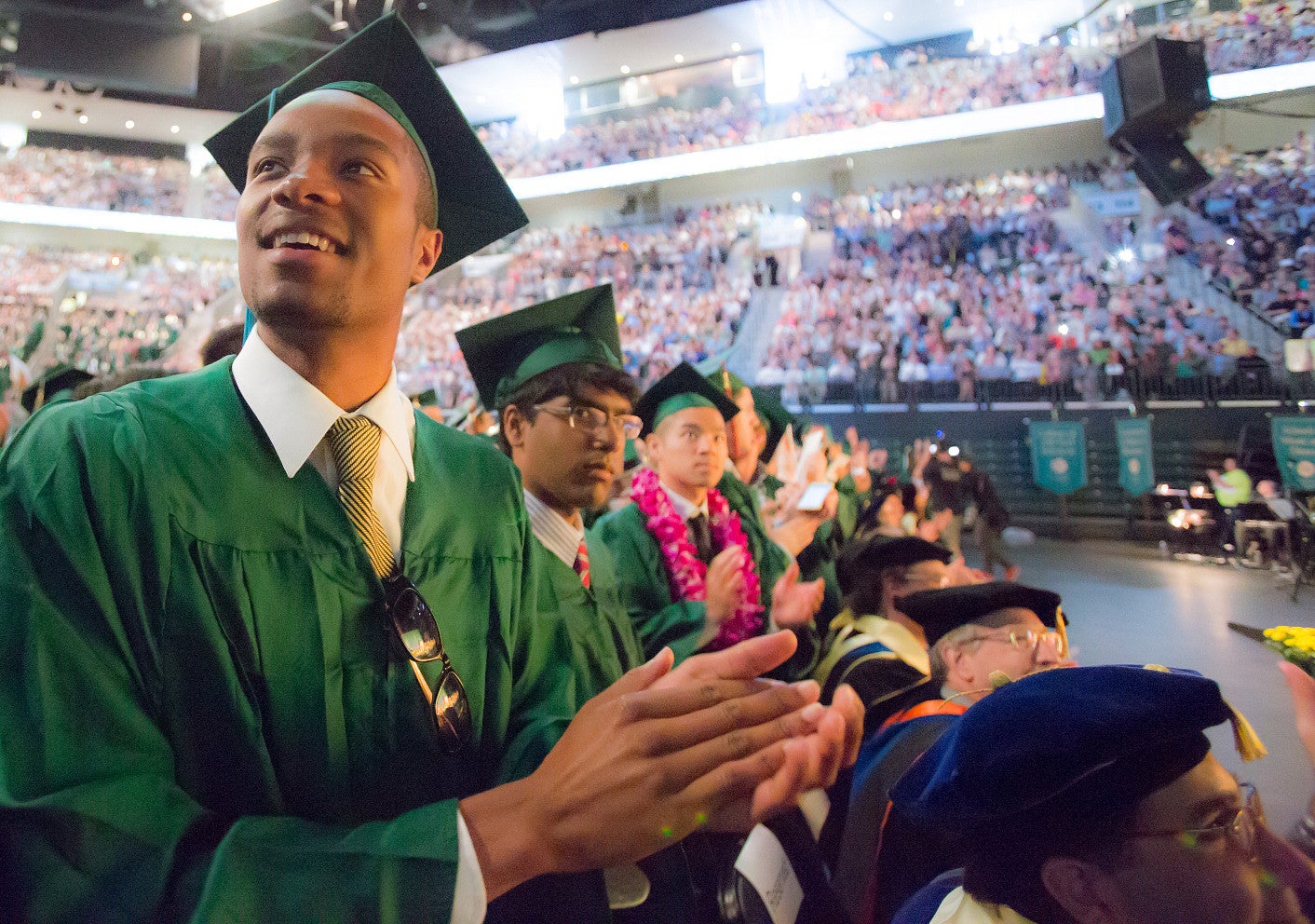 Eligibility & Admissions

DucksRISE is a developing program open to currently enrolled UO students of any class standing who self-identify as BIPOC, first gen, and/or low-income.
----------------------------------------------------------------------
The sign-up form to join the F23 cohort is currently open.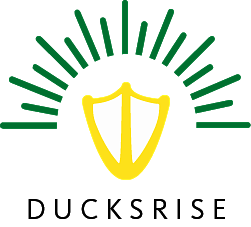 Connect with DucksRISE 
Email ducksrise@uoregon.edu with any questions  
Follow @uoducksrise on IG for the latest news & events
Click here to meet the DucksRISE Program Manager/Instructor
To listen to the DucksRISE playlist click here
To subscribe to our newsletter click here
Our Partners
DucksRISE Voices
"As a first-generation low-income Latinx student, participating in DucksRISE had a transformative impact on my life. This program gave me a sense of purpose which I did not have until I began this program the spring of my junior year. As a result, since joining DucksRISE, I am currently an intern for UO's Prison Education Program as well as a legislative scholar. I was also most recently selected as a fellow for the Oxford Consortium on Human Rights and am a founding member of an on-campus Human Rights club.
My participation in DucksRISE was instrumental in shaping the person I am today. I am motivated and optimistically looking towards the future, but most importantly, am confident the continued support of DucksRISE will provide the necessary tools to give rise to better outcomes among first-generation, low-income, and students of color like me."
– Krystal Rosas Avalos, Cohort one member
"DucksRISE has shifted the trajectory of my future exponentially. The community I've built, and the experience I've gained will follow me for the rest of my life. Before joining DuckRISE, I felt like a small piece in an ever-changing institution. Now, I have more opportunities, resources, and pathways to my goal than I could have ever imagined."
- Yazzie Chee, Cohort one member & Peer Mentor
"If it weren't for DucksRISE I wouldn't have gotten the nudge to do the research project I'm currently working on. DucksRISE is much more than meets the eye. It's a group of people who genuinely care about your success and future. They give you all the information you need plus more. As an underrepresented college student, I found out so much more information through DucksRISE than I could find anywhere on this campus. Aside from the opportunity to do a paid research project, it opens up windows to many other beneficial opportunities such as jobs, internships (paid and unpaid), community, resources, support, hard to find info, etc."
- Shanie Jorgenson, Cohort two member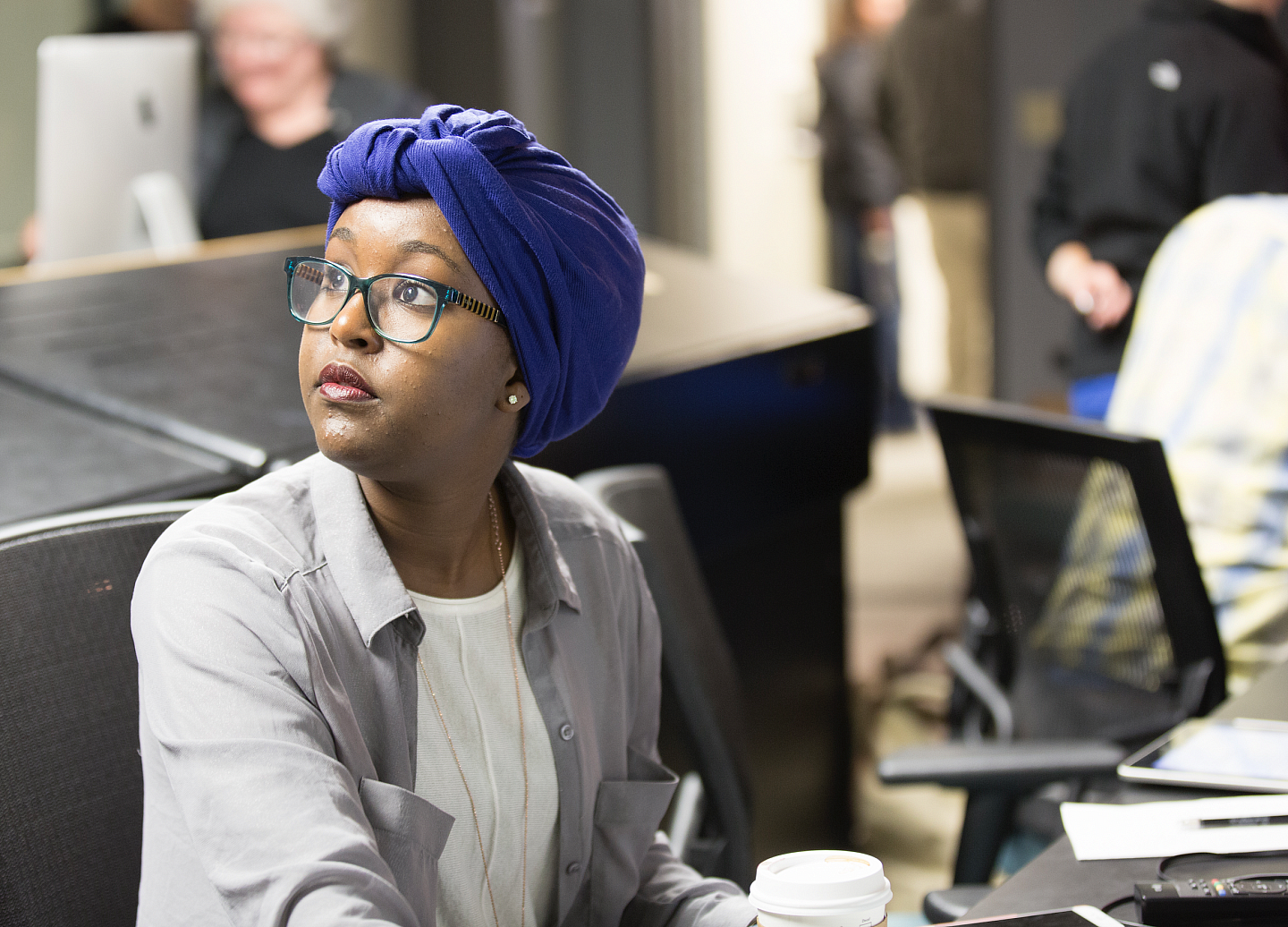 Beyond Completion Challenge
Strada Education Network, in partnership with the Taskforce on Higher Education and Opportunity, launched the Beyond Completion Challenge to support higher education institutions to identify and expand new solutions that will improve career and life opportunities for more students. They launched the grant challenge with the understanding that students need an educational experience that connects learning with employment so that all students can secure a good job, do meaningful work, and lead a fulfilling life.
DucksRISE was granted this funding because the program specifically meets the needs of underrepresented student populations to achieve equitable success and opportunity. The University of Oregon can make substantive progress in equitable career outcomes through an integrated approach to career readiness embedded into the core of the student experience, both in and out of the classroom at a research university. We propose the creation of Ducks RISE, a program empowers underrepresented minorities and low-income students for career success through Research, Internships, and Student Experiences. DucksRISE will allow the university to establish best practices for a cohort-based career development program which can be replicated and scaled to expand the reach and impact.